Mount Lebanon High School
Class Of 1965

Are you dragging your feet ??????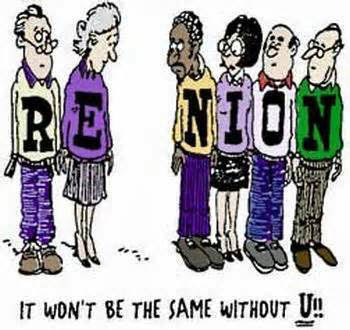 REGISTER NOW.......
Please make checks payable to: Mt Lebanon 1965 Reunion Committee
Mail to: Mt Lebanon 1965 Reunion Committee, 13 Dinell Drive, Pittsburgh, PA 15221-4564
50th Reunion
September 25-27, 2015,
the best reunion ever held by our Class of '65.
NOW IS THE TIME to visit our 50th Reunion Information and 50th Reunion Hotels pages to see all the exciting activities planned for our milestone weekend. Then visit our 50th Reunion Registration page to register online.
You must be a member of our web site to register online. (Non-members may download and print a form to register by mail.)
NOT YET A MEMBER?
1.) Click the Classmate Profiles block above then on your name.......MEMBERS LOG IN BOX APPEARS
2.) Click the JOIN HERE link at the bottom in the gray box and you're in ... ENJOY!!!!!
Our Site is Free to Join and Run by Classmates.
89506 Home Page Visits
Since October 15, 2009