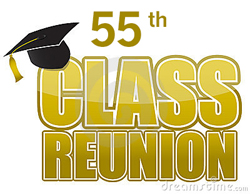 REGISTER NOW - PAY LATER BY AUGUST 1
This will give your Committee a better estimate of attendee totals by encouraging early registration without having classmates surrender their money in uncertain times.
Checks dated on or about 8/1/20 won't become "stale dated" and can be deposited any time prior to 9/25. If a cancellation does occur, we will gladly return your check.
The overwhelming response is in--our Lebo Class of '65's 55th Reunion is a GO!!!!
Friday, September 25th, 2020
Saturday, September 26th, 2020
Visit our 55th Reunion Information page for details.
Visit our 55th Reunion Hotels page for suggested accommodations.
Questions? Contact your 55th Reunion Committee.
Note: You must be a member of our web site to view our online Registration, Hotels and Committee pages.
NOT YET A MEMBER?
1.) Click the Classmate Profiles block above, then on your name.......CLASSMATE: LOG IN BOX APPEARS
2.) Click the Join Here link at the bottom in the gray box and you're in ... ENJOY!!!!!
Our Site is Free to Join and Run by Classmates.
185,673 Home Page Visits
Since October 15, 2009