Veterans Forum
Welcome to the Mount Lebanon High School Message Forum.
The Veteran's Forum is an ongoing dialogue between classmates. Forums work when people participate - so don't be bashful! Click the "Post Response" button to add your entry to the forum.
WELCOME TO THE VETERAN'S FORUM
Most of us know of the sacrifice made by our classmate, William David Morgan, who heroically gave his life in Vietnam in 1969. As far as we know at this time, he is our only classmate killed in Vietnam. As a recipient of the Medal of Honor presented by the Congress of the United States of America, he deserves our respect and our gratitude
Along with honoring William David Morgan, this forum is designed to provide an opportunity for others of us who served to share memories and photos about their time of service.
This forum is open as well to any other classmate who wishes to post a comment or share a memory about a classmate they know who served our country.
Our purpose is to recognize and honor those who have served, not to revisit wounds from the past.
Thank you to all of our classmates who have served this country.
MARCH 29
Proclaimend Vietnam Veteran's Day
____________________________________________
The White House
For Immediate Release
March 29, 2012
Presidential Proclamation -- Vietnam Veterans Day
VIETNAM VETERANS DAY
BY THE PRESIDENT OF THE UNITED STATES OF AMERICA
A PROCLAMATION
On January 12, 1962, United States Army pilots lifted more than 1,000 South Vietnamese service members over jungle and underbrush to capture a National Liberation Front stronghold near Saigon. Operation Chopper marked America's first combat mission against the Viet Cong, and the beginning of one of our longest and most challenging wars. Through more than a decade of conflict that tested the fabric of our Nation, the service of our men and women in uniform stood true. Fifty years after that fateful mission, we honor the more than 3 million Americans who served, we pay tribute to those we have laid to rest, and we reaffirm our dedication to showing a generation of veterans the respect and support of a grateful Nation.
************* A SPECIAL TRIBUTE TO WILLIAM DAVID MORGAN***********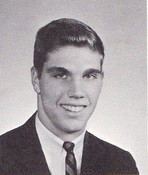 Medal of Honor citation
The President of the United States in the name of the Congress of the United States takes pride in presenting the MEDAL OF HONOR posthumously to
CORPORAL WILLIAM DAVID MORGAN
United States Marine Corps
for service as set forth in the following CITATION:
For conspicuous gallantry and intrepidity at the risk of his life above and beyond the call of duty while serving as a squad leader with Company H, in operations against the enemy. While participating in Operation DEWEY CANYON southeast of Vandegrift Combat Base, one of the squads of Corporal Morgan's platoon was temporarily pinned down and sustained several casualties while attacking a North Vietnamese Army force occupying a heavily fortified bunker complex. Observing that 2 of the wounded Marines had fallen in a position dangerously exposed to the enemy fire and that all attempts to evacuate them were halted by a heavy volume of automatic weapons fire and rocket-propelled grenades, Corporal Morgan unhesitatingly maneuvered through the dense jungle undergrowth to a road that passed in front of a hostile emplacement which was the principal source of enemy fire. Fully aware of the possible consequences of his valiant action, but thinking only of the welfare of his injured companions, Corporal Morgan shouted words of encouragement to them as he initiated an aggressive assault against the hostile bunker. While charging across the open road, he was clearly visible to the hostile soldiers who turned their fire in his direction and mortally wounded him, but his diversionary tactic enabled the remainder of his squad to retrieve their casualties and overrun the North Vietnamese Army position. His heroic and determined actions saved the lives of 2 fellow Marines and were instrumental in the subsequent defeat of the enemy. Corporal Morgan's indomitable courage, inspiring initiative and selfless devotion to duty upheld the highest traditions of the Marine Corps and of the U.S. Naval Services. He gallantly gave his life for his country.
/S/ RICHARD M. NIXON
Additional Information

One of the Marines that was saved by William Morgan that day is Robert "Bob" Ballou of Redlands, California. One of the Marines KIA was Robinson Santiago who was directly behind Bob Ballou.

[edit] In memory

The name of William David Morgan is inscribed on the Vietnam Veterans Memorial ("The Wall") on Panel 31W Line 054[1] There is a small memorial to him at Mount Lebanon High School.
| | | |
| --- | --- | --- |
| | | |
10/27/17 06:58 PM
#1

This forum has been added at the request of Jim Seay. Jim gave a touchiing speech at the 70th Birthday Bash. Bill Morgan was both Class of '65 and '66. We have a Veteran's Forum set up on '66 Site for all of our Veterans to talk back and forth on one of the hardest times in our lives. Jim was unaware of Bill's passing and so proud to learn of Bill's Medal of Honor. This Forum starts with honoring Bill and finishes with honoring all of our classmates who served their country.
10/28/17 03:54 PM
#3

How wonderful to have this forum to honor our hero classmate and to pay tribute to all who serve our country in uniform. Thank you for setting this up. It is also nice to know there is a special day on the calendar to honor our Vietnam Veterans. It would be great if classmates who knew Bill Morgan at Mount Lebo could share some insights about him.
10/28/17 08:30 PM
#4

My name is Eric(Rick) Crofford and I wasn't drafted, I enlisted right after my 18th birthday also in the Marines. I served in Vietnam from Thanksgiving 1967 to Christmas 1968. I didn't know Cpl. Morgan, but I am fully aware of his struggles. To earn the Medal of Honor, especially in the Marine Corps, is an amasing feat and God bless him. I've lived my life under the shadow of Vietnam and I've had my problems, but now nearing the end my struggles are over.
10/28/17 09:07 PM
#5

Bill and I were close friends along with Shaun McNally, Bill's

cousins, Bill Austin and Bill Englehart, another youngster who moved early, Rich Sposato, and a couple more I am sure. Bill lived on Edward Ave and I later bought a house just behind where he had lived, on Dell. We were in the Corps about the same time, 66-69. I remember trying to get Bill to join Boy Scouts, but his Mom thought it too militaristic...ironic.. Every time I get back to Lebo, I visit his grave site in Mt Lebanon Cemetery, and have seen his name on the Viet Nam Memorial Wall a number of times. .Many years ago I wrote a poem for a poetry contest and won first place, titled Bill. I repost it every Memorial Day. Here it is..

BILL

It was '69,
You had sixteen years in your belly,
Bill and I
Five more.

We were in the Corps,
Semper Fi, do or die,
Bill did
and still died.

I never did
The Viet Nam tour;
Bill did his
Then one more.

Bill's Mom got medals,
A flag;
Me, memories,
mostly pain
Of why not me.

We met at ten,
Birthdays
with model planes
Christmas
With Lionel trains,

On summer's stage
We played our parts,
major leaguers
In little league shirts,
stick-rifle war;

Boys at play
Vocal shots shouted,
then one day
BANG
Bill bled and died.

It was '69;
Remember
to thank Bill
next time we kiss.
10/30/17 12:10 AM
#7

Beautifully written and very meaningful!
10/30/17 10:16 AM
#8

Your poem is lovely and inspirational way to remember a good friend. I am the public information officer for Mt. Lebanon, and about 10 years ago, one of the Marines who was with Bill when he was killed called from out of town and said he was so grateful for Bill's sacrifice and wondered whether, if he came to Mt. Lebanon, I could help give him some insight into Bill's growing up and what made him such a remarkable man. .As I recall, I put him in touch with Bill's brother, Jay, who has since died. I showed him and his wife where Bill had gone to school and lived. I showed him the memorial and took him to the cemetery. And in the evening, Bill's classmate, Joe Robinson, who also sadly also is now gone, arranges for a group of Bill's guy friends to get together for a few beers and share memories of him. It was quite moving to me that so many years later, this man wanted to pay tribute to Bill, who he said had saved his life.
10/30/17 01:22 PM
#9

What a wonderful tribute! Maybe our class should do an event or something on Vietnam Veterans Day? Can we get a list together of all who in our class served there? Can we generate a list of all who served in uniform at any time or place?
10/30/17 06:43 PM
#10

Rest in Heaven. You did your job well. We are Thankful and Grateful for your time here...... Semper Fi, Brother.....Don, USMC
10/31/17 04:10 PM
#11

Rest in Peace..............God, Country, Corps..........Semper fi. Craig
11/03/17 01:38 PM
#12

The courage and leadership of Bill Morgan was outstanding. I had often heard of his efforts in the Corp and have seen the great Memorial At Mount Lebanon and I have also seen a beautiful memorial for him at the Marine Corps Museum in Quantico Virginia while Speaking there

I spent Over 20 years in the military but he service I remember most was with the Marines as a Navy Corpsman . Training young military officers today in the past has taught me that we really miss the integrity the courage and compassion and the leadership of people like Bill Morgan. We need leaders like him today more even ever but on that day in RVN his squad needed him more

That is the core of Semper Fi and Semper Gumby

We all owe him still today for saving others above himself
11/10/17 05:15 PM
#13

Entered Marine Corps September 65 with Eric Crofford, Ron Kotula and Chris Smith (64).

Was in on first week of Dewey Canyon. As Hotel 2/9, Bill Morgan's outfit, moved into the bush, I was being choppered out to end my tour.

When Bill gallantly gave his life to safeguard his brothers, I was safe at home in Mt. Lebanon.

Bill Morgan's gallantry and sacrifice were in the highest tradition of the Marine Corps, and of all the men and women who have served and sacrificed for the rest of us.

Happy Marine Corps Birthday 2017. Semper fi, brothers and sisters.
11/10/17 06:19 PM
#14

Semper Fi...we are 242 years old today! I'll sip some Jack Daniels tonight...
11/14/17 07:43 PM
#15

You Deserve it Baby. Semper Fi, Brotherm Don
06/19/19 03:45 PM
#16

I was commissioned as an Ensign Sept 1969 at Penn State after graduating Penn State and being a NROTC midshipment at Penn State
05/08/21 02:30 PM
#17

Thanks to Wade Berlner I learned how Bill meet his end. What a Marine. Having worked with veterans and the military for a few years he stands out in my mind as a true hero. No knows why or how anyone comes to care so much for others that they give their life for them. Sadly with our military in 147 countries that many of us never think about it still happens. The brotherhood and now sisterhood of combat arts never end. We owe every service person more than "thank you for your service". All you have to do is sit in a VAMC waiting room and listen to the stories. They all do more than any of us will ever understand. God bless all the veterans of the class of 1965, our war left our paths in life different from the second we entered Back in the World. Its no different today. This veterans day do something for any veteran you know, listen to a story, offer an ear, buy a cup of coffee for a vet in the airport, reach out on Zoom to your relative and just listen. This year I will be again in Quantico for a reunion on Memorial Day and will visit the Marine Corp Museum as always to pay tribute to a few old friends. They have an excellent picture of Bill and his story. If close you should visit. Semper Fidelis & Semper Paratus
05/09/21 09:28 PM
#18

A Fitting tribute to a fellow class mate that should be saluted and remembered by all.

Dignity under fire.