In Memory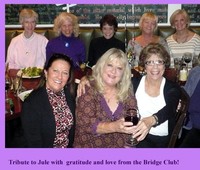 Jule had been suffering for many years with pulmonary disease. The past year she has been in and out of the hospital on oxygen most all of the time. She passed on October 5, 2011. Jule's sister Clare left this message for Beth Brindle-Pesko:
Dear Beth,
Jule was taken off life support this afternoon and died peacefully shortly after. She is no longer in pain and she is in a much better place. John and all the boys were with her. I'll let you know what the plans are and what charity they designate. I know she will be cremated and the funeral Mass will be held Tuesday, October 11 in Hilton Head. Please pass on the sad, yet in a way blessed, news. We will miss her terribly.
God bless, Clare
As of this writing there is no plan for a Celebration of her life in Pittsburgh, if this changes we will advise.
Bridge 2011 Jule Was Remembered With Much Love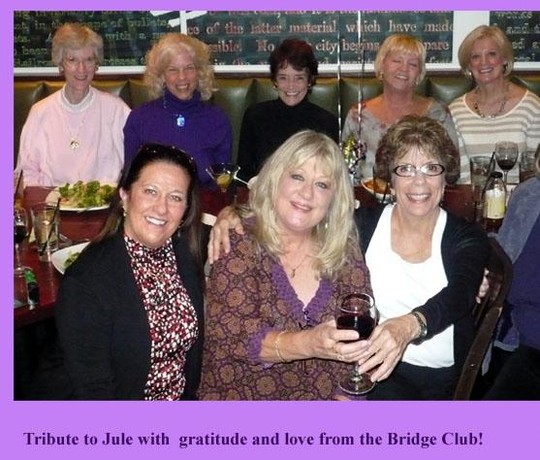 Click here to see Jule's last Profile entry.