In Memory
Shaun McNally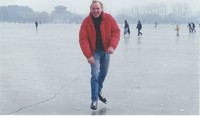 SHAUN McNALLY September 29, 1947 - August 2, 2014
(With permission from his wife, Danielle)
Regretfully, I want to share that Shaun McNally will not be joining us next September at our reunion. In the words of his wife, Danielle, "His soul is floating free." Shaun left us at approximately 10:00PM, August 2, 2014. He fought a long fight with illness and is finally free from pain.
On the Sunday of our 45th. reunion, I spotted a "surfer type" passing me at the Pittsburgh International Airport. Yes, it was Shaun. Little did I realize that it would be our last good-bye in person. He was headed back to Pontlevoy, France where he and Danielle finally settled after many years of seeing the world and working as teachers in places like Russia and China.
Who cannot forget his winning smile, sense of humor, creative mind and loyalty to friends. He maintained contacts with many classmates over the years and remained a Steelers fan to the end. In the words of the Frank Sinatra song, "He did it my way."
We will miss our friend, Shaun, but smile when we think of his impact on our lives............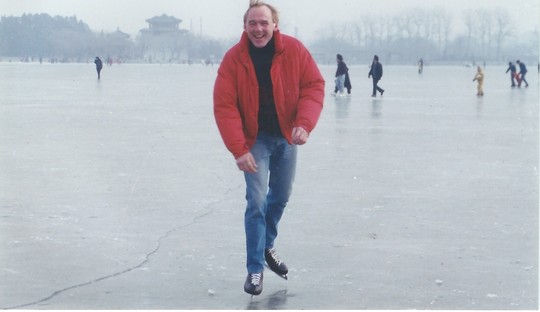 Notes to Danielle:
L'Hermiterie
41400 Pontlevoy
France