In Memory
Richard W McCue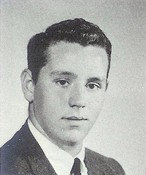 Richard Wyman McCue
LCPL US Marine Corps
January 20, 1947 - October 25, 1983
Burial: Riverside National Cemetery, Riverside, CA
Section 13 Site 27A
We had no information on Rich...but Wade Berliner has filled in some gaps....here is a note from Wade re: Rich:
Sue, I ask, if possible, for the site admin to update Rich McCue's profile to show military service in the USMC. Rich was a helicopter repair tech, and served a tour in Vietnam. After leaving active duty, he moved to Southern Cali, and worked in the aerospace industry. He was taken from us far too soon.
Amen, Wade. May he continue to R.I.P.