!! BREAKING REUNION NEWS !!

REUNION CANCELLATION
"due to the unfortunate rise of the Delta variant, we were sadly forced to cancel 55+1"
OUR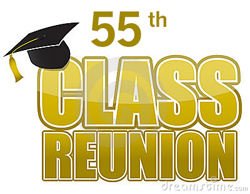 +1
Note: You must be a member of our web site to view our Committee page.
NOT YET A MEMBER?
1.) Click the Classmate Profiles block above, then on your name.......CLASSMATE: LOG IN BOX APPEARS
2.) Click the Join Here link at the bottom in the gray box and you're in ... ENJOY!!!!!
Our Site is Free to Join and Run by Classmates.
221,473 Home Page Visits
Since October 15, 2009