In Memory
Barrett W (Barry) Souder
OBITUARY -- Posted at 3:01 AM June 8 -- written by his Family for Cape Cod Times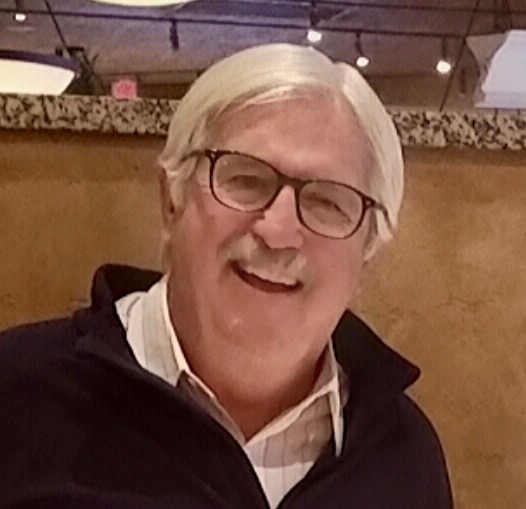 Barrett (Barry) W. Souder -- January 5, 1947 - June 7, 2018
BREWSTER - Barry Souder, loving family man, a consummate teacher, co-founder of the
Brewster Whitecaps, and former athletic director of Cape Tech, passed away Thursday, June 7. He
was 71.
In so many ways the face of Brewster, with trademark tufts of white hair, a wry engaging humor,
and an enriching word for everyone, Souder, in both his service to the town and privately in his
selfless support for others, always led with his heart. He was as wise as he was caring, as much a
mentor as he was a student of life. An athlete to the core, Barry was a man for all seasons.
A longtime Brewster resident, Souder was born in Chicago, raised in Redwood City, CA and
Pittsburgh, PA. He was a Mt. Lebanon High School alumni and was a Pennsylvania State Wrestling
Champion in 1965. He graduated in 1972 from Ohio University where he met his wife Nancy, and
thus initiated an incredible 45-year marriage where the two morphed into one, as close a union as
anyone has seen in these parts. It is hard to write about one without the other.
Nancy, retired now, taught for decades with distinction at the Stony Brook Elementary School, and
Barry became a teacher at Cape Tech in 1976, then athletic director until his retirement seven years
ago. He subsequently became a counselor at LIFE in Hyannis, assisting individuals with learning
disabilities.
Always a teacher, Souder's energy, love of sports, and organizational skills led him to be a cofounder
in 1987 of the Brewster Whitecaps in the Cape Cod Baseball League; currently there are 23
Whitecaps Alumni playing in the Major Leagues. Early on, Souder expressed the view that the new
team's logo should combine the spirit of baseball and the vitality of ocean whitecaps from which
the team took its name. The stitches of a baseball, Souder believed, tie together not only the
horsehide, but a community team and the surrounding ocean. Over the years, Souder served as
Whitecaps vice president, general manager, a longtime member of the Whitecaps Board of
Directors, and on the Cape League's Hall of Fame Advisory Board, which he organized.
Obituaries
Barrett W. Souder
But there was far more to Barry Souder than in the classroom and on the baseball field. He loved
traveling, the beach, the Red Sox, Patriots, Celtics, Bruins, college baseball, and sitting on his back
deck in West Brewster taking in the grace of summer air and playing with his grandchildren. He
often traveled with his wife Nancy to Stamford, CT. and Santa Barbara, CA. to be with his
children, Kristin and Ryan, and his four grandchildren to whom he taught everything about life
from boating, fishing, gardening, shucking oysters, and learning to sail on a sunfish; he also
regularly provided tractor rides for his grandchildren on his land in the Brewster woods and earlier
taught his children how to drive with care down the long winding family driveway and on the
outer beach.
In addition to his wife and children, Kristin, who lives in Stamford with her husband Aaron Hall,
and Ryan who lives in Santa Barbara with Alyne, Souder is survived by: three granddaughters,
Abigail, Ivy and Coral, and grandson Oakley; his sister Kim and her husband Lawrence Maggio; a
sister-in-law Linda Souder; mother-in law-Virginia Albright, sister-in-laws and a brother-in-law
and many nieces and nephews. Souder's brother Scott and his parents, Jean and William, are
deceased.
Memorial services will be held Friday, June 15 at 11:00 am at Brewster Baptist Church. In lieu of
flowers a donation can be made to a fund for Barry's grandson Oakley for medical purposes. Please
visit www.gofundme.com/barry039s-gift.
The Outer Beach, Pleasant Bay, the Brewster flats, Whitecaps field, and life for his family and
friends will never be the same without Barry Souder, a teacher and guardian angel to all.